laravel 9 Basic to Advanced with newsportal project
laravel 9 Basic to Advanced with newsportal project
Description
In this course we gonna learn laravel from basic to advance and create a real life news portal project from scratch. If you are new to laravel, first you need to learn laravel. Then making a project for strong building your laravel knowledge. We are try to show here how the laravel actually work, How MVC pattern working on project. I hope you got good knowledge about laravel and know how to make a project from scratch.
What Will I Learn?
laravel Homestead
Request Lifecycle
Service Container
Service Provider
Facades
Routing,middleware,controller,model,error handling,etc
Multiple authentication
Event Listener
Mail
Notification
Task scheduling
Querybuilder eloquent Crud , Seeding
Laravel localization
User role managment
Custome Routes
Fullproject (Newsportal)
->social login
->social share
->social comment (facebook comment)
->Multiple language
-> Image intervention
->Google analytics api
-.and more
Laravel airlock
Socialite
Passport
Laravel learning
01 laravel tutorial (Installation)
00:00:00
02 laravel tutorial (Configuration)
00:00:00
03 laravel bangla (Directory Structure)
00:00:00
04 laravel tutorial (what is MVC)
00:00:00
05. Laravel tutorial (Valet Homesteam ,Request lifecycle)
00:00:00
06 laravel tutorial (service provide, service container, Facades)
00:00:00
07. Laravel tutorial (Routes)
00:00:00
08. Laravel tutorial (Blade Template)
00:00:00
09. Laravel Tutorial (Middleware)
00:00:00
10. Laravel Tutorial (Controller)
00:00:00
11 Laravel Tutorial (url,URLto,Route)
00:00:00
12. laravel tutorial (extends)
00:00:00
13. laravel bangla tutorial (yield)
00:00:00
14. laravel tutorial (asset)
00:00:00
15. laravel tutorial (root directory change)
00:00:00
16. laravel tutorial (migration,env)
00:00:00
17 Laravel tutoiral (Authentication)
00:00:00
18 laravel bangla – Mail verification ,password reset
00:00:00
19 laravel tutorial (Query Builder CRUD)
00:00:00
20 laravel tutorial (Eloquent ORM CRUD)
00:00:00
21 laravel tutorial Form Validation
00:00:00
22 laravel tutorial – Admin panel setup
00:00:00
23 Laravel tutorial -Multiauthentication Part 1
00:00:00
24 laravel tutorial -multiauthentication part 2
00:00:00
25 Laravel tutorial -Multiauthentication part 3
00:00:00
26 Laravel tutorial (Custome routes)
00:00:00
27 laravel tutorial – seeder
00:00:00
About the instructor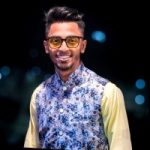 Hi! I'm Sohidul Islam. I'm a developer with a serious love for teaching. I've spent the last few years teaching people to program at 2 different immersive boot camps where I've helped many people become web developers and change their lives.